Be Thou My Vision for Bass/Bar. Voice Solo, Instr. Obblig., SATB Chorus, Pno.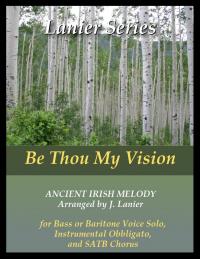 For Baritone Solo, SATB Choir, and Piano with Instrumental Obbligato
Ancient Irish Melody
Arranged by Janet Lanier
Performance Time: approx. 4:04
Price per copy: $3.00
(please click on "add to cart" below)
**obbligato part sold separately**

Click here to order the English horn obbligato part. (Price $3)
Click here to order the C Instrument obbligato part (Price $3)
Please note that I use the honor system here. Because this is a digital download, you are permitted to print off only the number of copies you have purchased. You may use the invoice for your records to indicate you have purchased the music and copied them with permission.
If you wish to purchase numerous copies and have them printed for you, please contact me through my Contact Page so that I can tell you the cost of printing, shipping and handling.

Click here: Be Thou My Vision Bar Solo, EH, Choir to listen to an MP3 recorded by the Amarillo Master Chorale with Steven Weber, baritone solo and Janet Lanier, English horn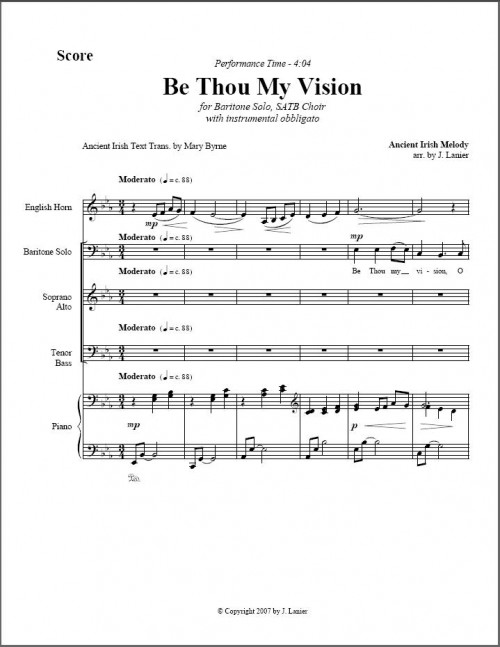 categories: